This list of links makes no claim to be wide ranging, all inclusive, or unbiased.  Most of these people are friends or colleagues of mine.
AMBER DAWN — Her memoir How Poetry Saved My Life: A Hustler's Memoir won the 2013 Vancouver Book Award. She is the author of the Lambda Award-winning novel Sub Rosa, and editor of the anthologies Fist of the Spider Women: Fear and Queer Desire and With A Rough Tongue. Her newest book Where the words end and my body begins is a collection of glosa form poems.
ANDREA BENNETT — Her writing has been published by the Atlantic, the Globe and Mail, the Walrus, Maisonneuve, Hazlitt, Vice, Geist, Reader's Digest and others. Her essay, "Water Upon the Earth," received gold in the essays category at the 2015 National Magazine Awards. Her first book of poetry, Canoodlers, came out with Nightwood Editions in 2014. She is currently the Editor-in-Chief of Maisonneuve.
ANDREA MACPHERSON is a poet and novelist, and has written six books: three novels, What We Once Believed, Beyond the Blue, and When She Was Electric, and three poetry collections, Ellipses, Away, and Natural Disasters. Currently an Associate Professor at the University of the Fraser Valley, she teaches creative writing and literature.
ANDREW BINKS — His work has been published in Prism international, Prairie Fire, Joyland, Galleon, Fugue, Harrington Gay Men's Literary Quarterly (U.S.), Bent-magazine, The Globe and Mail, Xtra and Xtra West, among others. His poetry has also appeared in Quill's 'Lust' issue and Velvet Avalanche Anthology. His first novel, The Summer Between, was published in May 2009, by Nightwood Editions. His second, STRIP was published in October of 2013.
BEN RAWLUKis a fiction writer and poet, currently the managing editor of Poetry is Dead. Ben's worlds are shot through with disgruntled, failing super-heroes and urbane monsters. His first poetry chapbook, I Have Never Been to Manila, was published by Horse of Operation Press in November 2012.
CATHLEEN WITH has been published in several literary journals, including The Antigonish Review, Grain, and Fireweed. Her short story collection, Skids, was published by Arsenal Pulp in 2006. Her first novel, Having Faith in the Polar Girls' Prison, won the Ethel Wilson Fiction Prize.
CHELSEA ROONEY is the author of Pedal, published with Caitlin Press. CBC Books named Chelsea Rooney a WRITER TO WATCH in 2015. In 2014, Canada's book blog 49th Shelf chose Pedal as a Book of the Year and Stephen Beattie of Quill & Quire chose Pedal as a Best Debut. Chelsea hosts a monthly episode of The Storytelling Show on Vancouver Co-Op Radio.
CHLOE CHAN is a Vancouver-based artist and illustrator. She drew the opening of my graphic novel, Tiffany.
CHRISTINE LECLERC lives and works in Burnaby, B.C. / Unceded Coast Salish Territory. Her passion for grappling with ideas for community engagement has expressed itself through cultural projects, work as a communicator and now as she moves to pursue climate research. Her interests include human rights, environment, literature and design. She did the original design for my website.
DANIEL ZOMPARELLI is a poet, the Editor-in-Chief of Poetry is Dead and co-podcaster at Can't Lit. His first collection of short stories Everything is Awful and You're a Terrible Person was published by Arsenal Pulp Press, Spring, 2017.
DINA DEL BUCCHIA is the author of three collections of poetry, Coping with Emotions and Otters (Talonbooks, 2013), Blind Items (Insomniac Press, 2014), and Rom Com (Talonbooks, 2015), written with Daniel Zomparelli. She also hosts Can't Lit, a podcast on Canadian literature and culture, with Zomparelli. Her first collection of short stories, Don't Tell Me What to Do, will be published in fall 2017 by Arsenal Pulp Press. She is a senior editor of Poetry Is Dead magazine and is the Artistic Director of the Real Vancouver Writers' Series.
DOROTHY ELLEN PALMER worked for twenty-three years as a high school English/Drama teacher. Elected to her union executive each year for fifteen years, she created staff and student workshops to fight bullying, racism, sexism, sexual harassment, homophobia, and ableism.  She is the author of a semi-autobiographical novel, When Fenelon Falls (Coach House Press, 2010), and a second novel, Kerfuffle, which also features a disabled protagonist. She is currently completing a memoir, So Lame: My Sixty Years in the Disabled Closet.
ELIZABETH BACHINSKY — Her first two books are Curio and Home of Sudden Service, the latter of which was nominated for a Governor General's Award for poetry and was named one of the best books of that year in The Globe and Mail. She is also the author of three other books of poetry: God of Missed Connections, I Don't Feel So Good and The Hottest Summer in Recorded History. A frequent lecturer and instructor of creative writing, she has taught at UBC, UBCO, The Summer Literary Seminars, the Sage Hill Writing Experience and other schools, and is now permanent faculty in the department of Language, Literature and Performing Arts at Douglas College.
ERIKA THORKELSON is a freelance writer living in Vancouver, British Columbia. Her work has appeared The Walrus, Hazlitt, The New Quarterly, Salon, The Huffington Post, This Magazine, Ricepaper Magazine and Quill & Quire. She is a regular contributor of arts and culture writing to the Vancouver Sun. She  is a host of The Storytelling Show on Vancouver Co-op Radio and is also a sessional instructor and professional writing tutor at Emily Carr University of Art + Design.
FIONA TINWEI LAM is the author of Intimate Distances , Enter the Chrysanthemum, and the children's book, The Rainbow Rocket. Her poetry, fiction and non-fiction have been published in over twenty-four anthologies (Canada, Hong Kong, and the US), including The Best Canadian Poetry in English 2010.  She is a co-editor of and contributor to the creative non-fiction anthology, Double Lives: Writing and Motherhood published by McGill-Queen's University Press and also edited The Bright Well, a collection of contemporary Canadian poetry about facing cancer. Her poetry videos have been screened at poetry film festivals locally and internationally  (including Berlin, Athens, Delhi, Minneapolis, and Buenos Aires).
JACKIE WONG is a journalist in Vancouver writing about urban health, race, and equality. Her work has appeared in the Tyee, VICE, Maisonneuve, and Vancouver Magazine. She also facilitates workshops on writing, media, and social change.
JEN SOOKFONG LEE has published three novels for adults — The End of East, The Better Mother, and The Conjoined – and one YA, Shelter. A popular radio personality, Jen was the writing columnist for CBC Radio One's On the Coast and All Points West for three years. She appears regularly as a columnist on The Next Chapter and Definitely Not the Opera, and is a frequent co-host of the Studio One Book Club.
JORDAN ABEL is a Nisga'a writer from BC. His creative work has recently been anthologized in Best Canadian Poetry (Tightrope), The Land We Are: Artists and Writers Unsettle the Politics of Reconciliation (Arbiter Ring), and The New Concrete: Visual Poetry in the 21st Century (Hayword). Abel is the author of Injun, Un/inhabited, and The Place of Scraps (winner of the Dorothy Livesay Poetry Prize).
KATHY PARA is a multi-genre writer. Her fiction, non-fiction and poetry have been published in Grain, Room of One's Own, Geist, Sunstream, and Vancouver Review. Lucky, her first novel, won the 2013 Mother Tongue Publishing's Search for the Great BC Novel Contest. Her stage play, Honey, debuted in 2004. She has also written, directed and produced short films.
KEVIN SPENST is the author of Ignite and Jabbering w/ Bing Bong (both Anvil lPress) & twelve chapbooks. He is also the cohost at Wax Poetic on Co-op Radio & the coordinator of the Dead Poets Reading Series.
KIM FU is Associate Editor of Maisonneuve magazine. Her debut novel For Today I Am a Boy was the winner of the Edmund White Award, finalist for the PEN/Hemingway Award, a New York Times Book Review Editors' Choice, and long-listed for CBC's Canada Reads. Her second novel The Lost Girls of Camp Forevermore is slated for early 2018. Her first poetry collection How Festive the Ambulance received a starred review from Publisher's Weekly, and includes a 2017 National Magazine Award nominee and a Best Canadian Poetry selection. Her nonfiction credits include the Atlantic, the Times Literary Supplement, the New York Times, Hazlitt, NPR Books, and republication in Best Canadian Essays.
MARY MAILLARD is a documentary editor specializing in African American biography and antebellum women of the American South. From the Skinner Family Papers, housed at the University of North Carolina at Chapel Hill, she has published three volumes of antebellum family letters. In 2013/2014, Mary received an Albert M. Greenfield Foundation Fellowship in African American History from the Library Company of Philadelphia for research on "The Letters of Louisa Jacobs to Eugenie Webb, 1879-1911." Maillard's edition of Louisa Jacobs' letters, Whispers of Cruel Wrongs, was published by the University of Wisconsin Press in May  2017.
MICHAEL V. SMITH is a writer and performer, teaching Creative Writing in the interdisciplinary program of the Faculty of Creative and Critical Studies at UBC's Okanagan campus. His novel, Cumberland (Cormorant Books, 2002), was nominated for the Amazon/Books in Canada First Novel Award. His videos have played around the world, in cities such as Milan, Dublin, Turin, London, New York, Toronto, Paris, Geneva, Berlin, Glasgow, Lisbon, Beirut, Amsterdam, Copenhagen, Buenos Aires, SF, LA and Bombay. His first book of poetry is What You Can't Have (Signature Editions, 2006). In 2008, he published a hybrid book of concrete poems/photographs, Body of Text (BookThug), created with David Ellingsen. Smith's most recent novel, Progress, was published Spring 2011 with Cormorant Books. His memoir, My Body Is Yours, was out in 2015 with Arsenal Pulp Press.
RACHEL ROSE has won awards for her poetry, her fiction, and her non-fiction, including a 2014 and 2016 Pushcart Prize. She is the Poet Laureate of Vancouver for 2014-2017. She has published work in journals and anthologies in Canada, the U.S., New Zealand and Japan, including Poetry, The Malahat Review and The Best American Poetry. A chapbook, Thirteen Ways of Looking at CanLit, (BookThug) and her fourth poetry collection, Marry & Burn (Harbour) were both published in 2015. Her non-fiction book, The Dog Lover Unit, was published by St. Martin's Press in 2017.
RAY HSU is the Chair of the Virtual Reality/Augmented Reality Working Group at the University of British Columbia and Faculty in Residence at the Emerging Media Lab. Author of two award-winning books, Dr. Hsu lectures widely on immersive technology, political futurity, and world-making. Before teaching in a university, he taught in a U.S. prison for over two years.
SAMANTHA WARWICK — Her first novel, Sage Island, was released with Brindle & Glass Ltd./Heritage Group. Her essays and poetry have been broadcast on CBC Radio and appeared in literary and commercial publications including Geist, Event, The Globe & Mail, Alberta Views and FASHION. She has coached competitive swimming for fifteen years and competed in long-distance open water races in San Francisco, New York, Barcelona, Lac Megantic and at the 2014 FINA World Masters Championships in Montreal. She is the lead blogger for the Writers' Guild of Alberta, where she has also directed a lecture and reading series since 2005.
SIERRA SKYE GEMMA is an award-winning writer and journalist. She is the recipient of a National Magazine Award for Best New Magazine Writer and a National Newspaper Award for Long Feature. Sierra has won literary contests sponsored by The New Quarterly and Rhubarb. Her non-fiction has been published in The Globe and Mail, The New Quarterly, The Vancouver Sun, The Vancouver Observer, WestCoast Families, Plenitude,  Rhubarb, and elsewhere. Her work has been anthologized in the Best Canadian Essays 2013, Boobs: Women Explore What It Means to Have Breasts, and Rock is Not Dead: Short Fiction Inspired by Rock Music.
SUSAN OLDING — Her first book, Pathologies: A Life in Essays, won the Creative Nonfiction Collective's Readers' Choice Award for 2010. 49th Shelf and Amazon.ca chose it for their list of 100 Canadian books to read in a lifetime. She also writes poetry, fiction, and reviews. Her work has appeared widely in literary journals, magazines, and anthologies across Canada and the United States, including Canadian Notes and Queries, The New Quarterly, The L.A. Review of Books, The Malahat Review, Maisonneuve, and the Utne Reader, and she has won a National Magazine Award and two Edna Awards, among other prizes and honours. She is currently Program Editor for the Kingston WritersFest.
---
 UBC CREATIVE WRITING.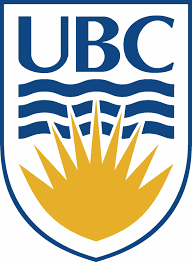 This link will take you to my colleagues in the Creative Writing Program at the University of British Columbia.
---