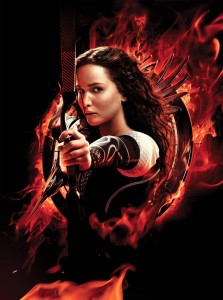 Dear Canadian Broadcasting Corporation,
Since I emigrated to Canada in 1970, I have been listening to CBC Radio. I listen to it in much of my down-time—while I'm cooking, doing the dishes, putting away my socks, or driving my car. I regard CBC Radio as an old reliable friend, and I am writing to you in the spirit of friendship. In recent years Q was one of my favourite shows. The host is gone, but the show continues, and that's what I want to talk about.

Gone too are the days when your listeners were passive masses who would silently absorb anything emanating from cultural gurus or celebrities. We live in Internetland now, and we talk to each other, and that makes for a very different style of conversation. I regret to inform you that nothing you will ever do—either by way of internal investigation or media spin—is likely to convince the majority of us that CBC management was not to some degree complicit in the vile behaviour of the departed host, so I would like to suggest ways in which you could atone for your sins and convince us that things are, in fact, getting better.
It appears that much of the energy that went into making Q an excellent show came from the staff, so the first thing you could do is stop hiring on a contract basis and give dependable old-school jobs to the people who actually do the work. Then the next thing that you could do—and this seems to me a crucial move—is create a show run largely by women. In short, get a dozen or so talented young women in there, give them some financial security, and turn them loose. Out here in Internetland, such a move would go a long way toward saying, "I'm sorry."
Q was about popular culture, and I believe that it should continue to be, and this is—as I'm sure you must have noticed by now—the age of Katniss Everdeen. As her story has swelled up into a multimillion dollar industry, it's too easy to forget that it originated in the mind of a writer—Suzanne Collins—and that she was writing for teenage girls and knew her audience very well. Katniss must fight for her life while everyone is constantly watching—exactly like any girl in high school. Much like the women who fought for their lives in and around Q. Much like #YesAllWomen.
Lorde recently released the song she wrote for the soundtrack for the new Hunger Games movie. Here's some of what she has to say in that song:
I got my fingers laced together and I made a little prison
And I'm locking up everyone who ever laid a finger on me
Lorde appeared on Q a while back. The host has been frequently praised for his interviewing skills, but he got nowhere with her. The interview was stiff, formal, uninteresting, and unenlightening. We never got a sense of who Lorde might be as a person. In comparison, check out Tavi Gevinson's interview with her in Rookie. It's great—warm, sparkling, fun, deeply human. It makes a difference when a seventeen-year-old woman is being interviewed by an eighteen-year-old woman.
Q liked to portray itself as daring and cutting-edge, but it played it safe too much of the time. The significant things going on in the culture—the exciting, fiery, paradigm-shifting things—blew right on by because Q was looking the wrong way. Lorde is super big now, but she came out of nowhere. She wouldn't have made it onto Q when she was starting out from New Zealand by dumping her tunes onto the net for free.
We live in cities you'll never see on screen
Not very pretty, but we sure know how to run things
Living in ruins of the palace within my dreams
And you know we're on each other's team
Perhaps one of the first guests on the newly resurrected Q could be Kate Zambreno, the author of Heroines. I would like to hear her talking about her notion that the girls have all the cultural energy now. In their blogposts and Tumblrs, she says, they're changing the world. She's right, of course, and those girls know that they're on each other's team.
Here are some more ideas for guests. How about a discussion with Grimes and Emily Haines on sexual harassment in the music industry? Perhaps Denise Balkissoon could be invited to discuss the blistering article she wrote in the Globe and Mail, the one in which she argued that this is not a watershed on violence against women. "All that's different now is that we know one guy's name, and that guy happens to be famous."
Okay, so what about a host? Luckily, I have the perfect person for you—Lowell. Elizabeth Lowell Boland is savvy, smart, young (22), enormously talented, and Canadian—what more could you ask? If you're not aware of her, switch over to Radio 3 and you're bound to hear her singing: "L.G.B.T. L.O.V.E." She knows about sexual abuse, having suffered it herself, and she's not afraid to sing about it.
Bang on my chest, knock on my door
I'm not gonna let him hurt me anymore
She opens her up-beat dance tune, "Cloud 69," by proclaiming, "Oh my god I think I need a girlfriend!" What Q needs—what all of us need—are more friends who are girls. That's the main point I have been trying to make here—it's their turn.
Wishing you the best for a bright and continuing future, I am, respectfully yours,
Keith Maillard