This podcast is based on a scene in my novel, Motet.
Warning–this is a dark scene from the darkest of my novels. Some listeners might find it disturbing.
The scene opens in a loft on Queen Street in Toronto in 1977. My voice is probably too mature to be playing a character who hasn't turned forty yet, but none the less, I am playing Steven Beuhl. Many readers have told me that they want to hear the voice of the author, so if it's the author you want, you've got him! The amazing young Vancouver actress, Ranae Miller, is playing the punk rocker, Annie Epoxy.
If I were writing Motet now, Annie Epoxy would have a far bigger role in it. Reading the book again for the first time after twenty years, I found her a fascinating, complex, and utterly admirable character who deserves far more stage time than I originally gave her. When I was choosing a scene to dramatize, I knew I had to put her in it.
I found Steven Beuhl just as twisted as I remembered him. After reading Motet, one of my students said, "It was great to see a story about a bi-polar person." That took me by surprise. Bi-polar? Yes, you could easily read Steve that way, but while I was writing him, I thought of him simply as crazy.
Writing Steve was one of the most difficult assignments I've ever given myself. I was deeply immersed in Jung at the time, and I saw the project as "getting in touch with my shadow." In Jungian theory, people who never get in touch with their shadow remain as naive as children—are constantly surprised by cruelty, injustice, or just plain evil in the world—and Motet is about evil. The characters are tempted, and they give in, do the wrong thing, and bring down horrors upon themselves.
While I was writing the "Steve in Toronto" sections of Motet—over fifty pages—I deliberately lived the most regular of lives. I got up at the same time every morning, worked until late afternoon, went for a run, ate a modest dinner, watched mindless television, and went to bed early. I didn't socialize much, and I didn't drink at all. If I hadn't lived like that, I couldn't have allowed myself to go into Steve's craziness. It took me two weeks. When it was over and I could move from the "creative" phase of the writing to the "editing" phase, I was enormously relieved. I'd gone to hell and back with my character and survived.
"Steve in Toronto" dramatizes Steve's first encounter with Annie Epoxy. If you want to know what happens next, listen to Episode 10 of The Canadian Fiction Podcast in which I read a compressed version of the rest of this sequence and talk about it afterward with podcaster Erika Thorkelson. Then if you're still interested in the story, you could always buy the e-book!
"As relevant, complex and powerful as it was when first published more than 20 years ago." –Teresa Goff in Trek Magazine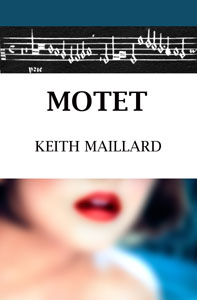 PRODUCING STEVE IN TORONTO
I began mixing sound in the late 60s on Boston's radio station WBUR and then continued to write sound-based pieces through the 70s and on into the 80s for CBC radio, working with several fine producers, the last of them the incomparable Don Mowatt. With "Steve in Toronto" I picked up where I left off—but was amazed to discover how wonderfully far the technology had evolved since back in the day when we cut miles and miles and miles of shiny brown tape.
When I first asked Renae Miller to play Annie Epoxy, she'd had only two major stage roles—as the lead in Cinderella (Exit 22) and as Liesl von Trapp in The Sound of Music (Gateway Theatre). I thought that she might enjoy playing someone who was utterly different from those characters, and I also had a strong intuitive feeling that she could play Annie superbly well—and she did!
It took me a long time to produce "Steve in Toronto" largely because I had to learn the new technology. I mixed it three times. The first mix was terrible, the second not too bad, and the third is the one I've posted here. It may not be perfect, but it's the best I can do at the moment.
I love mixing sound, and "Steve in Toronto" is the first of a series of podcasts.
Podcast: Play in new window | Download